The base school of the university
PROGRESS University is the founder of Gyumri's PROGRESS University base school-college.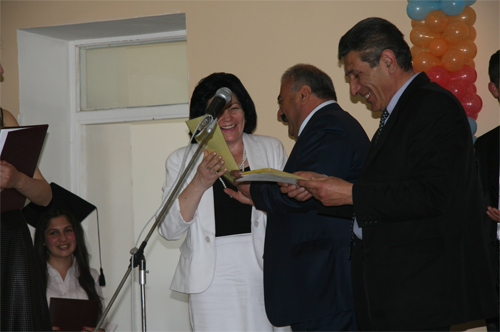 The aim was to form the personality of students based on mastering the programs of general education and university entrance exams, prepare them for independent life and work, social coexistence, create the basis for conscious choice of professional educational programs and their further mastery, education of citizenship and patriotism.
The school was founded in 2000. The school implements an elementary general, basic general and secondary full general education program. The school set itself the task of implementing state general education programs of secondary education with advanced foreign language learning. The school has a history of 10 years. This educational complex, which the students and parents and we all call PROGRESS, a dear and dear and important word, has experienced its progress over the past 10 years.
We have passed on, will pass on and will pass on our principles, knowledge and perseverance to our children as a precious heritage.
We have been and will be by their side at all times. We will do and will do first-class work, we will carry out creative, research work. Our educational center is the birth of the 3rd republic, which is of great importance. there individual freedom, respect for his rights, individual responsibility is the essence of each of us under the law.
We work to develop humanity, strengthen the school's activities based on the principles of free development of the individual, autonomy and the secular nature of education, combining universal and national values. We have developed love and respect for national and state traditions, values and symbols.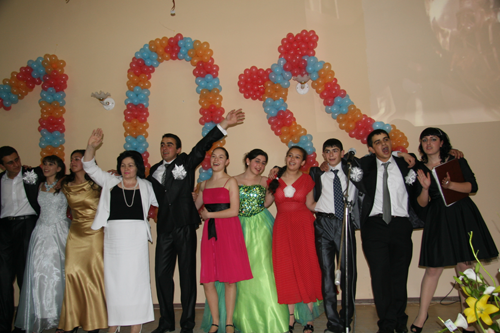 Our first students are already graduates, with whom the school has grown with its success. In our opinion, Armenia's schools today, in addition to forming citizens, should also solve their own problem of training competitive specialists in the global labor market. And our experience allows that a non-state school can make innovations acceptable by international standards and compete with the best schools in the world in terms of quality of education. A vivid example of this is the transition of 11th grader Vahan Abrahamyan to the 3 stages of the competition in 2009 and his departure to the city of Syracuse, USA. But this is just the beginning. In 2004, the 4th graders started their active participation in the city Olympiads, bringing many victories.
Vahan Abrahamyan, a student of the 8th grade, took part in the republican olympiad with the 10th graders, taking part in the republican olympiad with the 10th graders. With all our successes, why not get excited and help us with every issue, the rector of the university R. Khachatryan and the teaching staff.